Matt Rasmussen Presents...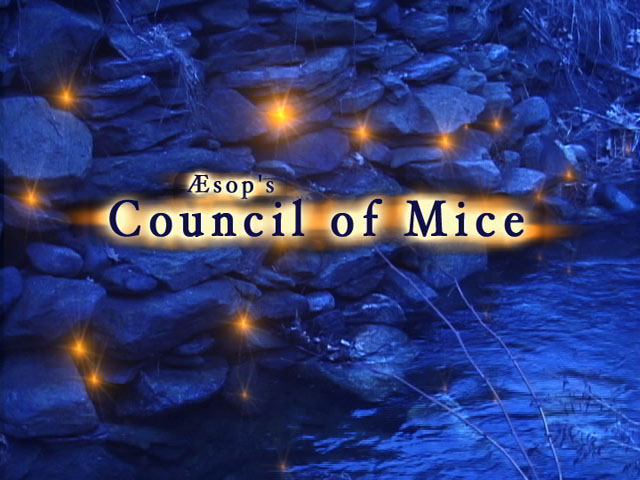 Watch the Film:
High Quality (QuickTime MPEG-4)
|
Medium Quality (Streaming QuickTime)
|
Low Quality (YouTube)
|
Image Gallery
ÆSOP'S COUNCIL OF MICE. A MATT RASMUSSEN Film. Featuring the voices of JOHN BERESFORD as Rutherford, JORDAN STABILE as Jervis, GINA NAPOLITAN-WITZ as Pawtucket, RAMA RODRIGUEZ as Weatherby and Fennymouse, and MATT RASMUSSEN as Woodward. Original Score by OREN R. ROBINSON. Edited by RAMA RODRIGUEZ.
This work is licensed under a
Creative Commons License
.