Download the .blend file here.
In LitK, Lillie's messy hair becomes visible when you don't have look-around control. (I'm bored with letterboxed cutscenes.) The original hair textures were hand-painted, before "rounded realism" really took shape. There's a realtime hair package in Unity, but it's heavy for iOS devices. I decided to try rendering out some more realistic textures in BForArtists (Blender).
How does a gen-x-lennial go about learning a new tool? Try to find the one non-video tutorial Google still indexes. Skim it. Dive in. Check the documentation. Get something you're reasonably happy with. Junk it, and start over from scratch. Get something maybe actually useable. Tweak it until you run out of time.
The results aren't bad: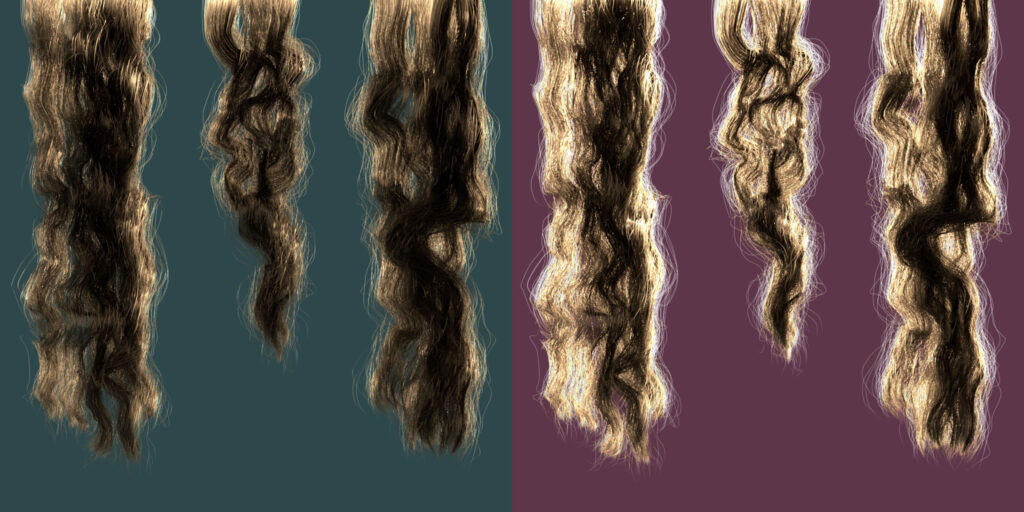 Then, defocused in Photoshop: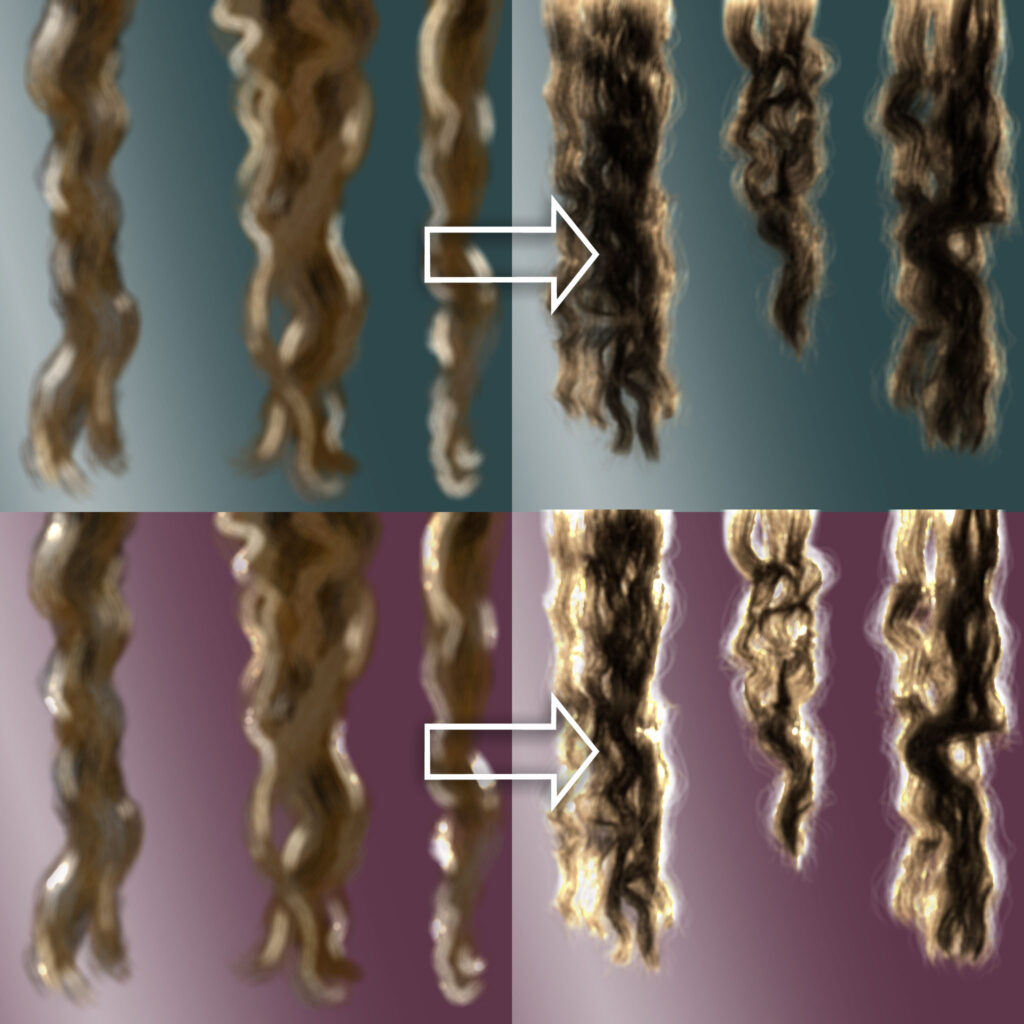 The Cycles renderer and Principled Hair (Transmissive) shader work together nicely. The tweaking options could use some love. (WTF does "shape" of a noise function mean?) Always use the BForArtists manual, not Blender's.
"Lillie is the Keeper" 1.4 will bring many bigger improvements. We'll look at those soon.