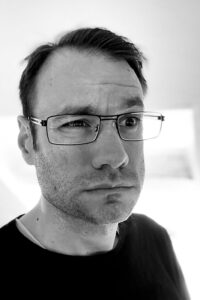 Denmark +45 50 23 92 60 / USA +1 818-731-8074
me@spacetoast.net
Grenaa, Denmark
Matt Rasmussen is the solo developer of the innovative AR game Lillie is the Keeper. He is an award-winning filmmaker, multimedia designer and VFX artist whose work has appeared on screens at the Boston Sci-Fi Film Festival, the Woods Hole Film Festival, the Coolidge Corner Theater, the Annual Copenhagen Film Festival, the Boston Museum of Science, and others. He holds a Masters in Multimedia & Game Design from the Royal Danish Academy – School of Architecture, Design & Conservation in Copenhagen and a BFA in Film from the Massachusetts College of Art in Boston, both with honors. Rasmussen is a founding member of Boston new media collective The Rhino Crate, and has volunteered extensively on suicide prevention issues.
The Space Toast Page has existed in one place or another since 1999, serving as Matt Rasmussen's public sketch and notebook. The management can be reached at me@spacetoast.net.