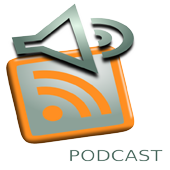 The Space Toast Pages present a free audiobook of H. P. Lovecraft's "The Music of Erich Zann." In his impoverished days as a student, a young American makes the acquaintance of an old musician whose singular genius draws him ever closer to the mysteries beyond the wall atop the Rue d'Auseil. This short story was originally published March 1922 in The National Amateur, 44, No. 4, pages 38-40. Rasmussen hates his voice, and hopes you will too.
Listen to podcast: TheMusicOfErichZann.mp3
[17 minutes, 52 second – 8.2 MB mp3]

This
work is licensed under a Creative Commons Public Domain License.