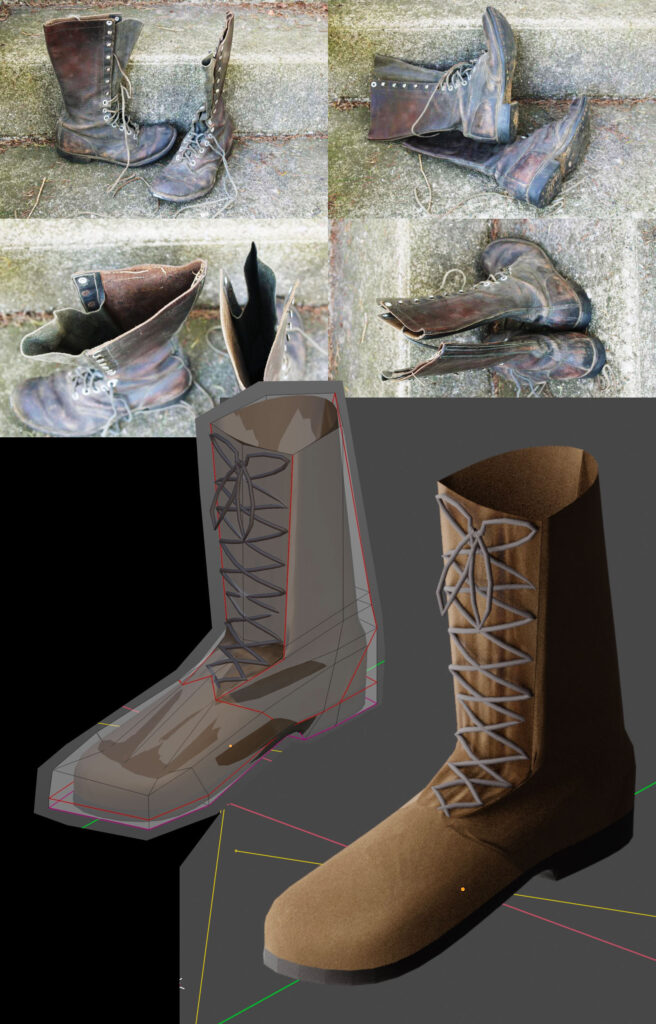 Minus a few things out of my control, it looks like Lillie is the Keeper is only a week or two from release.
Without a AAA-scale production pipeline, an appropriate art style needed to be developed to maximize impact while easing development–especially since I'd be modelling everything myself. Low-polygon games like Black Book and Röki have had great artistic success, while voxel-style titles like Minecraft and Roblox have enjoyed great commercial success, both styles riding the "high-tech low-tech" aesthetic of my old professor. Having observed that modern iPhones (even in web browsers, via WebGL) can easily draw a very large number of polygons, I decided to lean instead into something I call "rounded realism." This style builds on the work of artists like Aron Weisenfeld, Zinaida Serebriakova and Chris Van Allsburg, in which figures and objects are realistically textured and atmospherically lit, but conform subtly toward primitive solids.
In practice, rounded realism means that textures are realistic (photographic, when possible, utilizing Adobe Capture) and lighting is clean and realistic, but unimportant details are missing. Corners are bevelled, with sizable flat surfaces between. Visual outlines are clean and geometric, with a minimum of visual clutter. Faked volumetric lighting and other transparent elements are used extensively to create depth, running against the orthodoxy that their layered overdraw will kill iOS performance.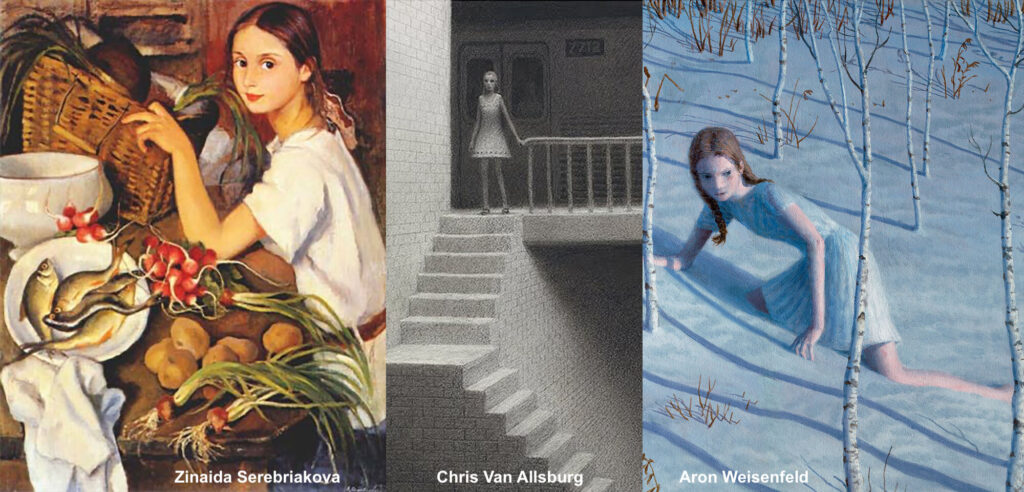 Clothing was some of the most demanding work. Mayme's Edwardian sailor bodice outfit closely follows a custom build by Katja Kuitunen, based on a vintage piece from the era. It's constructed from Kuitunen's sewing references–with help from my girlfriend, who is brilliant with these things. The skirt (a separate piece, despite the shirt's matching fabric) is a simple fabric tube, gathered about the waist, with realtime cloth simulation. Everything is designed to be plausible, but clean, geometric, and simplified.
It's been a big job, and there's more I'd like to do for a 1.1 release. The only models from the game that aren't my own are human bodies built with MakeHuman, though even they've been resculpted and touched-up. Clothing and hair are all hand modeled.