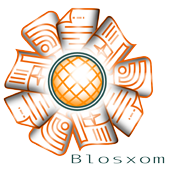 Blosxom's official installation instructions are concise and straightforward. Installation required only a standard FTP client and a text editor. (I used JEdit with the FTP plugin installed.) The blosxom.cgi script ran as soon as it was installed; SpaceToast.net's ISP, Laughing Squid, did not require it to be "blessed" first.
Configuration was straightforward. The settings are stored in the script itself. Many settings can be left at the defaults.
Fitting the Space Toast Pages' existing layout into the Blosxom engine was equally straightforward. An old Space Toast Page was sliced into three "flavor" files, the head.html, story.html and foot.html files, with Blosxom markup tags added where dynamic content should be placed. (An additional date.html flavor file is required. On the Space Toast Pages it is an empty file, as date stamps are part of the story template.)
Blosxom stores posts as plain text files in the "data directory" and serves them as html files or rss feeds from the "blog directory." The Space Toast Pages keep everything in SpaceToast.net/stp. Surprisingly, this doesn't cause a problem. Any of the posts on the Space Toast Pages can be accessed as raw text files by simply substituting .txt for .html in the address bar. The text file is a real file sitting on SpaceToast.net; the html file is a fake created by Blosxom when it's requested. An .htaccess file makes the ephemeral page look real — more on that in the next post on cgi cloaking.